명심해야 될 점!

Implement a program for a given computational problem.

Find out that it is slow: on large datasets, it takes too long to run.

Implement a more efficient program that is able to process even large datasets in less than a second.

Use stress testing to locate and fix a bug in the program.


문제는 최대값을 2개 찾아서 곱하는 것입니다. 하지만, 같은 번지의 숫자를 사용할 수 없습니다.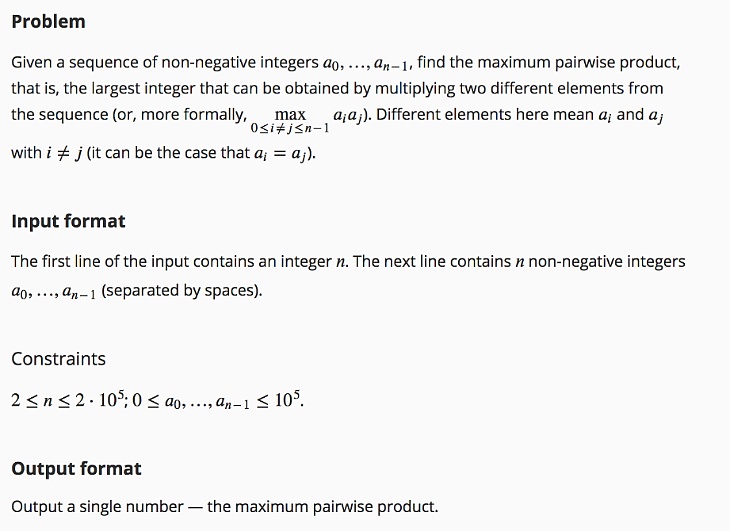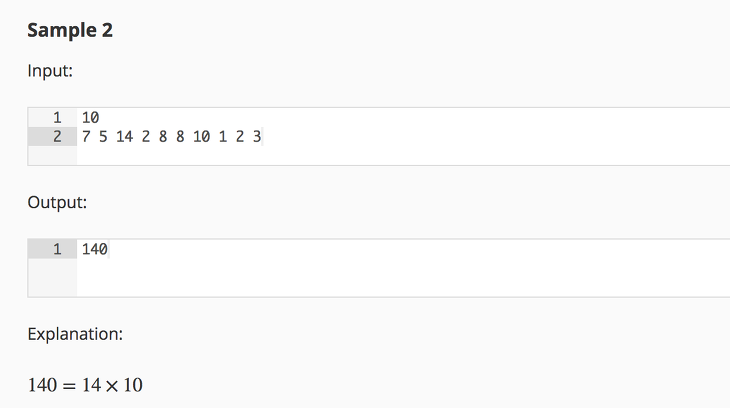 코드 구현은 사용할 수 있는 언어로 하면 됩니다..

정답은 첨부파일로 넣었습니다. 답을 알면, 생각하는 힘이 떨어져요..

max_pairwise_product.cpp


max_pairwise_product.py


MaxPairwiserProduct.java
---
WRITTEN BY
비타오백


Enjoy your stage!



---